[et_pb_section bb_built="1″ fullwidth="on" specialty="off" _builder_version="3.0.101″ module_class="inner-banner" background_image="https://goldenheartseniorcare.com/charlotte/wp-content/uploads/sites/15/2018/05/A-caregive-is-helping-a-senior-lady-walk_03.jpg" next_background_color="#1f4e6a"][et_pb_fullwidth_image _builder_version="3.0.101″ src="https://goldenheartseniorcare.com/charlotte/wp-content/uploads/sites/15/2018/05/A-caregiver-is-helping-a-senior-lady-to-walk.jpg" show_in_lightbox="off" url_new_window="off" use_overlay="off" alt="A caregiver is helping an old lady with the walker" disabled="off" disabled_on="|off|on" /][et_pb_fullwidth_header _builder_version="3.0.101″ text_orientation="left" header_fullscreen="off" header_scroll_down="off" image_orientation="center" background_layout="light" content_orientation="center" custom_button_one="off" button_one_icon_placement="right" custom_button_two="off" button_two_icon_placement="right" module_class="inner-header-content" custom_padding_tablet="50px||0px|" custom_padding_last_edited="on|phone" custom_padding_phone="0px||0px|"]
Employment Opportunities
[/et_pb_fullwidth_header][/et_pb_section][et_pb_section bb_built="1″ fullwidth="on" specialty="off" prev_background_color="#ffffff" next_background_color="#ffffff" _builder_version="3.0.101″ module_id="full-width-cta-section" background_color="#1f4e6a" custom_padding="20px||20px|" custom_padding_phone="20px|15px|20px|15px" custom_padding_last_edited="on|desktop"][et_pb_fullwidth_code admin_label="Apply Today" _builder_version="3.0.101″]<a href="" class="full-width-cta" >Apply Today</a>[/et_pb_fullwidth_code][/et_pb_section][et_pb_section bb_built="1″ fullwidth="off" specialty="off" prev_background_color="#1f4e6a" _builder_version="3.0.101″ custom_padding_phone="0px|||" custom_padding_last_edited="on|desktop"][et_pb_row][et_pb_column type="2_3″][et_pb_text _builder_version="3.0.101″ background_layout="light"]
Welcome to Golden Heart — the home of the Gold Star Caregivers
Are you:
A Self Starter and a Team Player
A "People Person" Committed to providing excellent care to their clients
Looking for a Career Path
A Certified Caregiver, Licensed Certified Nursing Assistant (or above)
Currently certified in CPR, First Aid, and Food Handling
Well balanced and flexible in your personal and professional life
A passionate advocate for the dignity and rights of the frail aged and people in need
A person of integrity who goes the extra mile when no one is looking
Eager to adhere to Golden Heart Senior Care's high standards of continuous quality improvement
Able to exercise sound judgment, maintain a sense of humor, and nurture peace during times of stress
Competent in supporting all ADL's & IADL's including personal and rehab care, home cooking, and household management
Committed to participate in continuing education including staff in-service and other professional training programs
Willing to submit to regular Drug Screening & National Fingerprint Background Checks (driving, criminal, sexual assault)
Yes?! Then Golden Heart Senior Care may be the place for you…
Golden Heart Senior Care is an Equal Employment Opportunity employer. We operate in compliance with Consumer Rights as well as in compliance with State and Federal regulatory requirements.
Candidates wishing to be considered for employment may apply online right here. Begin by registering as an Applicant, then fill out our secure online application form and questionnaire. We look forward to reviewing your submission!
[/et_pb_text][/et_pb_column][et_pb_column type="1_3″][et_pb_search _builder_version="3.0.101″ exclude_pages="off" exclude_posts="off" background_color="#ebebeb" placeholder_color="#999999″ background_layout="light" custom_css_main_element="border: 1px solid #999;" module_class="golden-search" button_color="#1f4e6a" border_radii="on|0px|0px|0px|0px" placeholder="Search" show_button="off" saved_tabs="all" global_module="295″ /][et_pb_text admin_label="Conact us" _builder_version="3.0.101″ background_layout="light" module_class="state-toggle" saved_tabs="all" global_module="294″]
Contact Us Today!
[/et_pb_text][et_pb_text admin_label="CTA" _builder_version="3.0.101″ background_layout="light" text_orientation="center" saved_tabs="all" global_module="275″]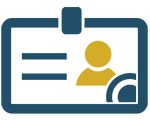 Work at Golden Heart
Contact us if you have a passion for caring for others!
[/et_pb_text][/et_pb_column][/et_pb_row][/et_pb_section]